Both elite athletes and those of us who do some kind of exercise, are always seeking ways to improve our performance or our brands. It has always been said that training at high altitude helps to improve the performance of athletes. Is this true? Yes indeed, many elite athletes have followed this practice over the years. But why does this happen? These environments facilitate the acceleration of the metabolism and pump more oxygen to the muscles.
Until recently, these training methods were not available to just anyone. Amateur athletes living at low altitude did not have daily access to these areas to train. Gradually, the so-called training masks, which have been created as a solution to this problem, are sweeping sales and it is the amateur athletes who are now beginning to benefit from its features.
Training masks are designed to simulate training in hypoxia, an exercise that increases the performance of the athlete. Nowadays with the current situation of Coronavirus in the world, the use of these masks is increasing among athletes.
A group of elite athletes together with an important supplier of high competition sports material, have found the way to make all this possible by optimizing the maximum features of this device. How? Through the manufacture of their star product: Safe Training Mask.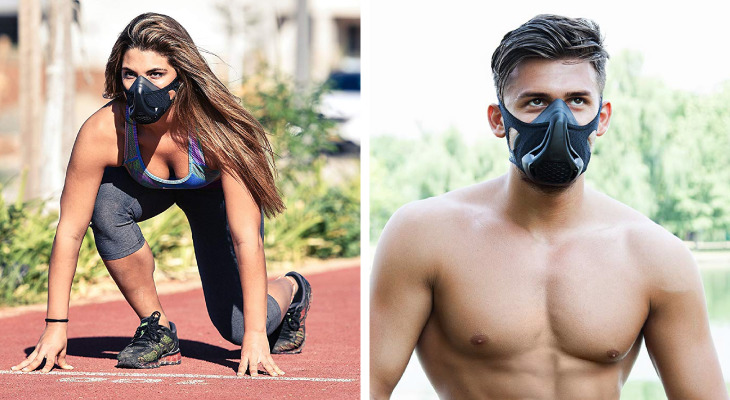 What is hypoxia training and how does Safe Training Mask work?
Years ago, the only way to carry out this type of training was for athletes to be at an altitude of over 2,000 meters for 12 hours a day for at least 3 weeks. The result of this type of exercise: a natural increase in red blood cells and hematocrit. What does this mean? The increase in the capacity in which oxygen reaches the muscles of the body, favoring aerobic capacity.

The main appeal of these training masks is the simulation of a high-altitude workout, but without the need to go anywhere. Furthermore, it is a much more economical device and therefore a great solution for amateur athletes.

How does the Safe Training Mask work? Its use will force you to take fuller and deeper breaths, which will cause a hardening of the diaphragm and respiratory system. Thanks to the material it's made of, it adapts easily to the face and prevents more air from entering than desired. In addition, its operation is very simple, just put the mask on your face covering your nose and mouth and activate the valves.
Is it a good idea to train with a mask?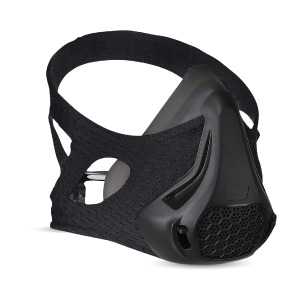 Ventilation training (VT) has a short history in sport and health. Despite this, many professional athletes use them and there are several research studies that defend their use. When wearing the Safe Training Mask, it causes your breathing to be deeper and more complete. It trains the lungs to reach their full capacity by using oxygen more efficiently.
One of the advantages of the Safe Training Mask is that it helps improve endurance performance much more than normal training. Real Madrid's Gareth Bale is one of the great advocates for the use of training masks. But there are many more top athletes that use them to improve their performance.
Who can use the Safe Training Mask?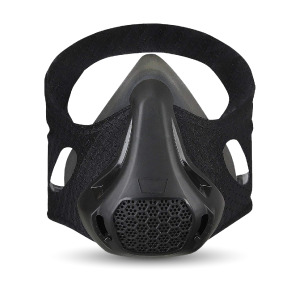 The benefits offered by Safe Training Mask are very useful for all types of athletes. You don't have to be an elite athlete or even competing in your city. Anyone who practices any sport and is looking to improve their physical condition can benefit from the Safe Training Mask.

With this training mask, you will improve your stamina, power, and speed. Recommended for anyone who practices martial arts, boxing, whether they are athletes, runners, or playing sports and simply want to get the most out of their sessions.

Do you compete at a high altitude? Safe Training Mask is for you. Anyone that competes at a high altitude but does not have anywhere to train with sufficient altitude, will find their best ally in Safe Training Mask. This mask will provide them with vital help and the necessary preparation to face competitions and arrive better prepared.
Why does everyone talk so highly of Safe Training Mask?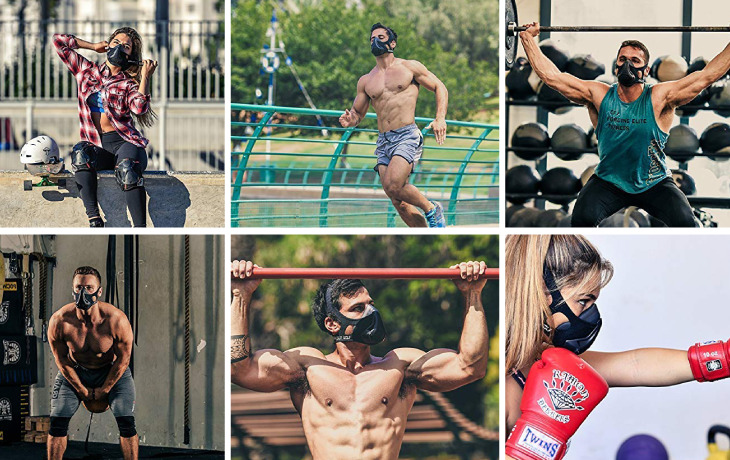 Several universities have conducted studies on the benefits that training masks can bring, among them, Oklahoma State University in the United States. The study showed that military personnel at a base located upstate who spent 6 weeks training with these masks showed improvements in both strength and endurance than those who did not wear the mask during the same training.
At some point or another, all of us who practice sports have looked for ways to improve our performance when training and not achieving the desired results. Most products are expensive that end up not working or supplements with dubious health benefits.
Safe Training Mask has managed to revolutionize the market by allowing the entry of air into our lungs to be regulated, simulating breathing as if we were at an altitude of around 2,000 meters. All you have to do is place the valve at the desired level of difficulty and you are ready to train! Buy your Safe training Mask today and save 50% with free shipping.
Its size makes it very easy to carry and use, and thanks to its ergonomic design, it is very comfortable during training. It doesn't cause any pain. Safe Training Mask is a must-have for anyone looking to add a challenge to their workout!
Best training mask!
What do people think of Safe Training Mask?
"I'm thrilled with the mask! I used to have another training mask and after a few months of use, the strap ended up breaking. But Safe Training Mask is much stronger, and I have been using it every day for 3 months now! I recommend it to everyone who exercises or plays a sport" Isabel G.
"My partner gave it to me and I'm ecstatic! She had one and was always trying to convince me to buy one myself. Finally, she ended up getting one for me and I couldn't be more grateful. It weighs almost nothing, the material is super sturdy, and it holds up very well to the face. I notice a great improvement in my lung capacity and now my training is much more efficient." Marisa R.
"At first I used it for my boxing training. Reducing the oxygen helps me to improve my performance. But since the pandemic, I use it for any exercise in the street" Luis M.
"A professional sports mask. Its design makes it very comfortable to wear and it's not at all in the way when exercising. I use it for running and strength training and it's fantastic, great for breathing" Carlos Miguel L.
Safe Training Mask is being sold only through online stores but will not last long in stock. Units are limited and sales are soaring. Where to buy it? It is better to buy the product directly from the manufacturer's website, rather than through intermediaries.
What are you waiting for to enjoy the best sports mask on the market?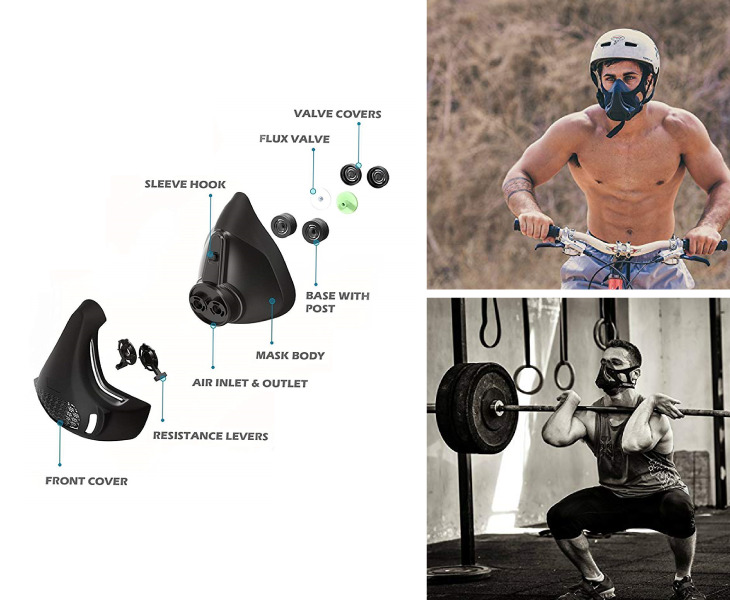 What are the advantages of Safe Training Mask?
Different levels to reduce the oxygen level and improve your sports performance.
Improve performance in any sport and maximize the benefits of your training.
Strengthens the airways, increases lung musculature and maximum aerobic capacity.
One size fits most adults Perfect for professional and amateur athletes.
How can you buy it?
You can place your order online through the official website to be sent to your home. Only during the launch period, the company is offering an exclusive promotion for this product through this link. And if that were not enough, they also offer a discount for bulk purchases.
---
If you liked this post, you can't miss these ones!
The Transparent Face Mask has Just Arrived to your city: Protective, Healthy, and Doesn't Hide your Face
Fight nail fungus with a laser treatment newly arrived from USA!
These patches based on traditional Japanese medicine will change your life! The DETOX Healthy Patches